You have to stay flexible to stay alive. Every business that is still in business knows this. Those who don't have a fair margin of flexibility end up breaking down or fragmenting. Nuance Labs was built on the foundation of Getting Things Done, a methodology which helps you get back on top of the horse after you are surely (and you will be, repeatedly) kicked off.
Staying On Top
We've risen to the occasion a multitude of times as our beautiful project was pummeled by time, investors, and those who worked on the project. We've had to put our project on ice due to the rising constraints Jeff and I have been facing with so much time away from stability. The project is not gone, and funny enough, has more legs than many apps on the market, but without the resources or focus cannot finish the race just yet.
With everything in a holding pattern we've gone back to what we know best. Technology. We teach it, we preach it, and spread the digital message through many groups, forums and videos alike. We've worked on a number of projects over the last few months seeing small businesses and independent sales people find their niche and develop a voice they can use to push their product to market.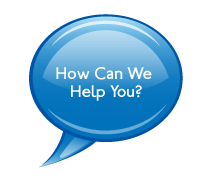 A New Consultancy
We invite you to visit our new consulting site.
We implement in the same way we live, by getting things done. We want a list of problems and then a methodical and tactical way of going through the problems to build step-by-step actions that build us towards a positive (and lucrative) solution.
There are so many problems to solve for. Gain insight and a plan to do better tomorrow, starting today. Contact us for more information on how we can help you.