Jeff and I have been working on a myriad of new projects that are being born from client work. As a part of our marketing program we've been teaching social networking platforms and how to gain the most from them.

Unless you've had your head in the sand, the crowds are being tapped more direct than ever. There are millions upon millions of people out there looking for new relationships. Relationships, once built, can lead to long lasting loyalties, friendships and business acquaintances.
While we enjoy talking about these mediums, we found ourselves repeating the same lessons a bit more than necessary. Hey, it's all about staying efficient with your time, right? So we decided to package this knowledge and teach everyone, both friends and clients, at the same time. Right on!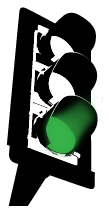 Check out our first foray into the education landscape by watching our videos on dominating Facebook as a small business owner.
http://groups.to/smallbusinessfacebook
We also recently completed a 90(ish) minute Facebook 'Questions and Answers' teleseminar. It's free, informative, and well worth tuning into.
We've had a great response and have had a lot of fun helping out. This has been such a pleasure to create that we're working on extending the series and building new ones that encompass other internet marketing strategies.
Keeping up to date on our latest production is easy… just sign up at the following link to be notified when we release a new "nugget of wisdom" in our Facebook for Small Business series!